Pharmacy owners across the country are facing a challenge with the looming DIR Hangover. Here is a story about how one store created an action plan to prepare.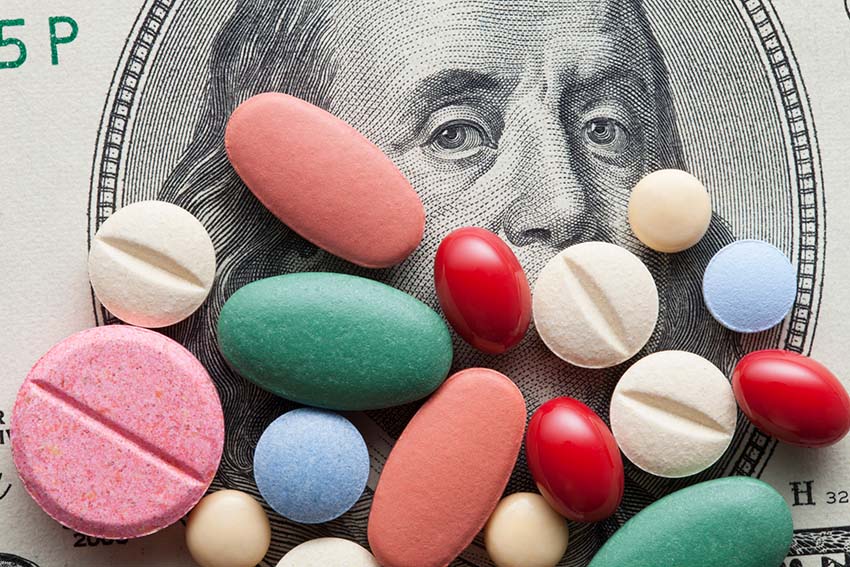 Katie has been working for Dan for years, 18 years in fact, which is why he trusts her to open the pharmacy on the days she works. As she goes through her morning routine before anyone arrives, she comes across an email from their buying group that talks about the "DIR Hangover" coming in January 2024. Katie has heard about it for the past year, but Dan keeps the strategic thinking about the business a bit tight to the vest. Today she is going to ask him about it, because this email sounds like she should be worried, and there are obviously some steps they can take to prepare for it.
The rest of the crew arrives, and the day begins, just like most in the store. As the morning rush slows down a bit Katie finds herself side by side with Dan.
"Dan, what do you know about this DIR Hangover that is coming in January," she asks.
"As you know, we pay DIR fees retroactively now. In January, we will pay them at the time of sale and I'm just not sure what that is going to mean for us," Dan explained.
"What are we doing to be able to afford this change? You haven't taken a vacation in years, except to go to some trade shows, like ideaShare."
"I am not sure what we can do. It's going to happen, and we'll just have to be vigilant and survive."
"Is there any chance that you'll have to cut some of the team or limit hours," Katie asked, visibly concerned.
Dan motioned for Katie to follow him to his office in the back of the store. It wasn't completely private, but more private than standing on the bench. They sat down at the desk where Dan had the laptop where he did the books and some of the other backend stuff for the store. Katie was his backup and knew the business side pretty well. Dan had pictures of his family and some of his staff, both in the store and some of the holiday celebrations they have done over the years. Katie saw the picture of herself, and her family all dressed up for the holidays a few years ago. She loved that photo.
"Katie, I sure hope not," Dan started. "You are all like family to me. I have been worrying about it for a while and I am just not sure where to start. We pay attention to our costs, I think we order right, our patients love us. I think we'll be ok."
"This is my family too," Katie said, forcing herself to think about the business and not her family and colleagues. "We need to have a plan and not just hope it will be okay. Can we spend a few minutes right now to see if there are just a few things we can be doing now to prepare? We'll create a sort of DIR Hangover Action Plan."
"Sure, I'm not sure what we can do," Dan said reluctantly. "Any ideas," he asked.
Katie thought for a second and then said, "Even though we don't know exactly how this will change our reimbursement, we do know that we will need extra cash. I think that we need to start with one primary question. What things can we do until January to get extra cash? I know we could do a detailed analysis of our current financials and we need to do that too, but for this conversation, let's focus on this first."
"Every dollar we save is a dollar we add to our bottom line, so that's one thing," Dan said. "When we look at our streams of revenue, some have higher profit margins than others. But even some of those that are profitable, we have to bill for and therefore it is not immediately cash. We need to think about the ones that are cash."
Getting energized thinking about coming up with a solution Katie offered, "Our biggest expense is the cost of drugs. How can we look at that for savings? Maybe we should start shopping everything. Let's get more secondaries and shop everything we buy, looking for the lowest price."
"We should look at our secondaries and make sure we are using the right ones, but the first step should be managing our compliance. Sometimes buying something for less impacts other things like our ratios and actually costs us money. Since rebates are really a reduction in the cost of goods, every dollar back in a rebate is a dollar to the bottom line," Dan added. "It's pretty complicated, so we could use some help. I know our buying group offers a business review to go through how to understand our ratios, where we are spending, and where we could be spending better."
Katie pulled a blank sheet of paper out of the printer and with a marker wrote, "Step 1: Contact our buying group and get a business review."
"Good. The next step should be looking at the secondaries we use. I know we get weekly specials from some and we need to instruct the staff to look for savings on products we are ordering," Dan stated. "I know with our buying group we have access to drug savings from within our wholesaler that are unique to us. I am not sure the team even knows about them."
"I think there are even products that we can buy that apply to our compliance and offer us some savings," Katie added.
Katie wrote on the paper, "Step 2: Take advantage of specials."
"Dan, you mentioned we need to look at higher margin revenue streams and even more specifically, cash-based revenue. What were you thinking?"
"The first thing I thought of was vaccinations, because we already do them. If we got better at offering other vaccines beyond flu, that is easy to fit into the workflow and it can add up quickly. For the most part it isn't cash business, but since it's easy to add we should do it."
"We used to do more vaccinations a few years ago. I am not sure why we stopped. You're right, the team can add that into their conversations with patients right away."
"Step 3: Increase vaccinations" was added to the list. Katie and Dan were starting to feel more in control.
"The cash-based revenue streams that I think about are OTC, point-of-care testing, and…what else?"
"With Covid-19 resurging, POCT is a good one," Katie said. "Since we're talking about cash, we need to look into which products we already have and can generate immediate sales and which new lines of products we can bring in with little investment."
Dan thought for a second and then added, "We have an older demographic and there are OTC hearing aids now. I had someone ask me about them the other day. We should look into that."
"I imagine we can think of a number of new lines we can bring on. I know our buying group spends a lot of time vetting the vendors they have in their network. We should ask their opinion when we do the business review," Katie stated and added "Step 4: List and prioritize OTC sales, existing and new lines," to the list. "How does that sound," she asked Dan.
"Good," he replied. "I think these four steps are a great starting point. Thank you, Katie, for forcing me to think about it and putting a plan in place. Let's meet with the team, decide who will take responsibility for each of the steps. It will take all of us to be successful. I will tackle a fifth step as well. I need to look into our financials to see where we are, what we think we will need and help us see how these four steps will make the impact we need. I know my accountant doesn't really understand pharmacy so maybe I should get someone else who does. It would be great to have an expert I can lean on since I am not a wiz with finance."
"Thanks for tackling that. I am not a financial expert either, but I know that payroll is the second highest line item on the P&L and if we are going to protect the team, we need to know where we are, where we are going and how these four steps will make that happen," Katie added with a hint of concern in her voice. "And thank you for going through this with me. We are all in this together and I am sure the team is probably as anxious as I am. It will be great to have a plan and get everyone's mind on what we can do, rather than waiting for it to happen to us."
Does this sound like a conversation that has happened or could happen in your store?
You are not alone. For over 40 years we have been supporting our members optimize their purchasing and have built a team to assist with the profitability and success of your pharmacy business.
We are here to help you prepare for the DIR Hangover or DIR Apocalypse, whatever you want to call it. Which of the four steps resonated with you?