You know how on a first date you put your best foot forward (hopefully) and focus on your strengths?
Well consider this blog our first date – you're only going to hear about what we're good at. You'll learn about our weaknesses down the road. Maybe.😜
We'll spare you and only focus on one strength – customer service. In fact in a 2021 survey, IPC members said customer service was one of our biggest strengths.
"As a company we are committed to the highest standards through teamwork by showing Gold Standard Customer Service," said Kim Kaufman, IPC Senior Account Representative. "We have a great team that delivers exceptional and timely service to our members, and we strive to make positive interactions with all of them. Great customer service means valuing our customers, having a positive and pleasant attitude and providing knowledge."
The demand for exceptional customer service has never been higher. We live in an era where customers demand satisfaction, giving companies little room for error. Check out these stats from Hubspot, a global leader in customer relationship expertise:
Committed to the Customer
With exceptional customer service being an absolute must for the Co-Op, IPC Member Service Director Carrie Brooks says she has four non-negotiable qualities when onboarding new team members: kindness, empathy, thick skin, and a drive to help people.
"I have extremely high expectations of my team," said Brooks. "I have a great team that understands the importance of taking care of our customers."
While Brooks' Member Service team can't throw policies out the window and say "yes" to everything, they are committed to doing whatever they can for the member.
"So many issues we deal with are out of our control, but we make that extra call to UPS or FedEx to see if there is anything they can do (to resolve a shipping issue)," said Brooks. "We do our best to try and get the right people involved to help fix the issue or, make a change to prevent it from happening again."
"Customer service shouldn't just be a department, it should be the entire company."
Going the extra mile for members is second nature for IPC, an approach that has been adopted by of all its departments.
A great example of this is how IPC's marketing department handled an unusual circumstance involving its Celebrations program, a benefit which provides full financial and marketing support to new members holding grand opening events. Normally, the program's budget only allows for support of one event. Well, the weather had different ideas for Jimmy Azhari, owner of Milford Pharmacy & Home Care in Milford, CT.
"IPC was there for me again and again after having two failed grand opening parties because of the weather!" said Azhari. "IPC didn't leave me hanging, they supported me again with new flyers and kept doing follow-ups even after a whole year."
In addition to providing financial support to members, IPC is always looking for ways to help members generate new revenue streams. IPC's Pharmacy Services team supports members by working with them to identify and implement clinical programs.
"I think what really sets IPC apart from other GPOs is their willingness to go to bat for you and to help you out, said Bill Drilling, owner of Drilling Pharmacy in Sioux City, IA. "I cannot tell you all the different innovative business ideas I have brainstormed with Kelli Stovall (VP of IPC Pharmacy Services) and her team."
Conflict Can Be Healthy
Anyone who has worked in customer service knows there are days when you want to bang your head against a wall. But you can't, you have to hold it together.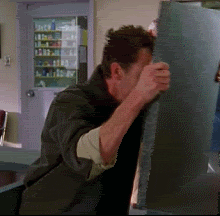 Brooks recalls a recent situation where a customer missed an order deadline and was upset his order wouldn't ship that night and wanted to speak to a manager. Brooks' lead representative called the member and calmly explained IPC's ordering process and why the order wouldn't ship when he wanted. The member was extremely appreciative IPC valued his concerns and took the time to call him back.
"He told us we have the best customer service," said Brooks. "He also said, 'in the world we live in now, I love the fact that IPC customer service is top notch.'"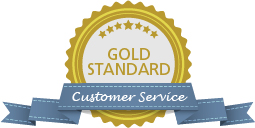 Remember, 78% of consumers will do business with a company again after a mistake (or what's viewed as a mistake), if the customer service is excellent. Brooks and her team succeeded in strengthening that customer relationship.
Building Trust
Back to our friend, Kim Kaufman, who has 20 years of experience with the company. She believes having a personal approach and forging a relationship with the customer wins their brand loyalty. There are some members she's been working with for over a decade.
"The most important thing I am trying to achieve when interacting with a customer is building their trust, said Kaufman. "My first goal is to build a relationship, then educate, and then sell."
Kaufman also does the little things that go a long way like writing out and sending Thank-You notes throughout the year. Many of her colleagues do the same. In fact, as of this writing, the IPC Marketing department is ordering new Thank-You notes for IPC's Account team.
Well I don't know about you but I thought this first date went quite well! Let's do this again sometime. At the very least you know you'll be treated well.😊
Talk soon!