Flu hit our communities hard during the 2022-2023 season and has left some asking, "were we as prepared as we could have been to take advantage of helping our communities vaccinate against and treat the flu?"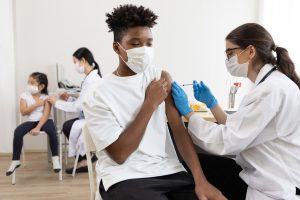 Community-based pharmacy is evolving every day and we are now, more than ever, focused on the patient instead of dispensing a product. We are excited for a future where community-based pharmacy is seen as a healthcare destination. So, what steps can we take to make sure our pharmacy is progressing in the right direction?
Taking advantage of every opportunity to practice at the top of our license is one way. We also must think about the revenue patient-focused care could bring to our business.
For now, let's focus on a few ways we can better prepare for the 2023-2024 flu season as well as how we can bring in additional revenue during this time.
Prebook Flu Vaccine
The time to start preparing for the flu season is in late January to early February of each year. Yes, you heard that correctly.
Independent Pharmacy Cooperative works with vaccine vendors to bring availability and better pricing to our members. Most of those vendors start prebooking for flu vaccines around this time of year so that they can properly prepare for demand.
Pulling your records from the previous flu seasons can help project how much vaccine you will need.
Things to Consider:
How many vaccines did you give?
Has it increased year to year?
Did you run out last year?
Do you plan to host any flu clinics?
Prebooking with these factors in mind will ensure that your pharmacy will have enough vaccine when the flu season starts.
Review Protocols
Many states require a pharmacy to have non-patient specific standing order with a physician to vaccinate and or a vaccination protocol. As these things take time, it's a good idea to start early and make sure everything is up to date and properly signed.
Market Your Services
Staying ahead of the curve also includes getting the word out into your communities faster than large chain pharmacies also offering these services. Building relationships is one of the things that we in community pharmacy do best.
Set aside time each day, well in advance before flu season generally starts, and call some of your local assisted living homes, fitness centers, libraries, schools, businesses, and let them know that you can host a flu clinic for them as well as provide education to staff and residents.
Place signage in your store, add a message to your phone system, and post on social media about offering the flu vaccine as well as other vaccinations you may have available.
Fully educate your staff on all the vaccinations you offer. Have your staff communicate your services to patients during their interactions and during medication pickups.
Billing and Documentation
Make sure that you and your staff are aware of local insurance and government plans that pay for the flu vaccine and how to properly bill for it.
Set a cash price that includes the administration of the vaccine for those that don't have insurance.
Your flu vaccine questionnaire and consent form should be up to date and reviewed with your staff.
Stock Your Shelves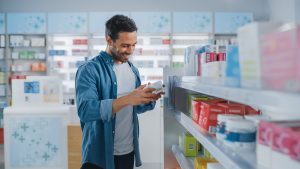 Now more than ever, patients are thinking of their health and wellness, making them open to recommendations from a trusted source. Cold and flu season is a great time to recommend some of your favorite products to your patients and bring in additional revenue.
We have all been affected by drug shortages over the past several months. Plan ahead for this time of year so you are well stocked with supplements such as Vitamin C, Vitamin D, and Zinc. Be sure to have a nice selection of OTC cold and flu items that you recommend as well.
When considering your available products, don't forget about your patients who depend on delivery. Make sure that when your staff sets up a delivery, they are offering to include some of these OTC items. In my experience, many patients receiving deliveries can't get out and about and really appreciate the extra effort and recommendations.
We hope that these few tips help you feel more prepared for the next flu season. We at IPC want to help you on your journey to becoming a healthcare destination for your community. It's not the vaccination and clinical services that community pharmacies offer that set us apart it's how we offer them. Our relationships as well as the time and attention we put into our communities and each patient's care means something. If you would like more information on how you can provide some of these services, please feel free to reach out to us at [email protected].