Are you an independent pharmacy seeking a reliable and unique solution to comply with the Drug Supply Chain Security Act (DSCSA) while ensuring the safety and authenticity of the drugs you dispense? The FDA recommends stores DO NOT DELAY DSCSA COMPLIANCE. IPC SecureLink ensures your pharmacy's compliance with DSCSA track and trace requirements at the product level with access to all information for reporting and accessing required information in the event of an audit. ​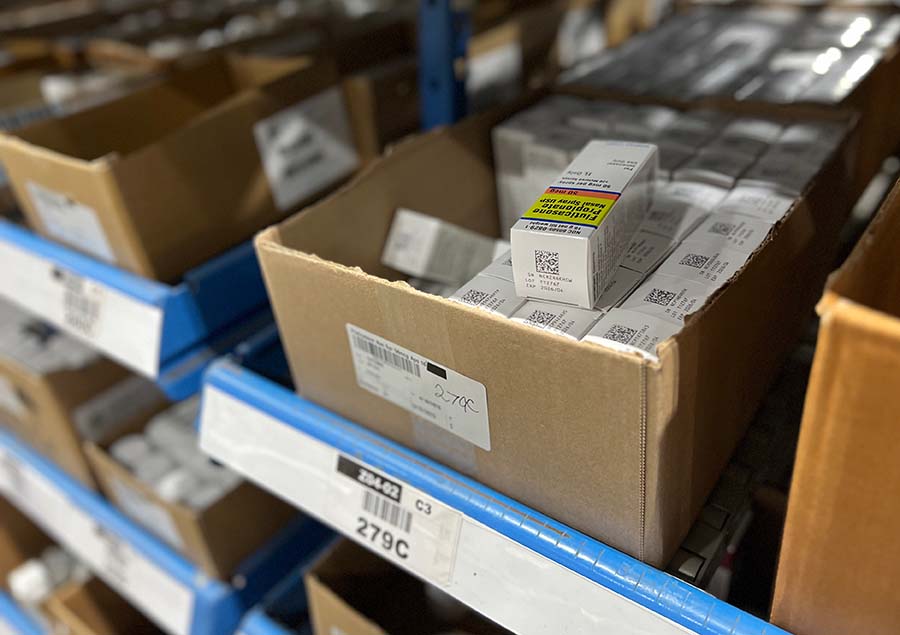 How IPC SecureLink Makes DSCSA Compliance Easy:
What does the FDA's delay of enforcement of the DSCSA EDDs requirements mean to pharmacies?
The DSCSA act in and of itself has not been delayed; the FDA is allowing suppliers additional time to complete the conversion from current state transmission of ASN via EDI 856 to EPCIS file formats in what they term a "Stabilization Period."
FDA generally expects trading partners to have the systems and processes in place to meet
the EDDS requirements as of November 27, 2023. Reference the FDA Guidance document.
What is DSCSA? ​
The Drug Supply Chain Security Act (DSCSA) is a critical piece of legislation enacted to enhance the security and traceability of pharmaceutical products as they move through the supply chain. It aims to safeguard the public health by identifying and eliminating counterfeit, adulterated, or stolen drugs from entering the market.​
Get more answers to your questions with our FAQs list below.
Solve your DSCSA Compliance issues today. ​
IPC GPO members can get started with IPC SecureLink by completing the form on the right.
Shop with confidence, know your purchases are DSCSA compliant.
IPC's warehouse is DSCSA Compliant. Your orders include product level serialization and tracking. Start shopping here.
FAQ
Can I delay compliance with DSCSA requirements since the latest FDA announcement on August 30th, 2023?
Nick Gutgesell
2023-09-11T13:03:29-06:00