Pharmacy is changing by the day. It's crucial you keep up or you'll be left behind.
Enter IPC Digital Health, a pharmacy-driven telehealth solution that delivers for you and your patients. This webinar, hosted by the president of IPC Digital Health and IPC's Pharmacy Services team, demonstrates how this revolutionary offering allows you to grow your business while connecting patients with the healthcare they deserve.
President
IPC Digital Health, LLC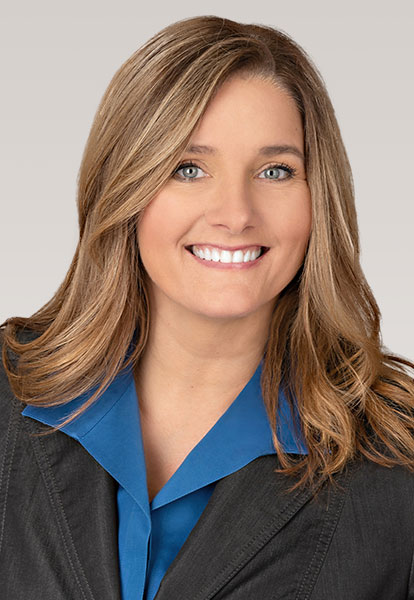 Vice President
IPC Pharmacy Services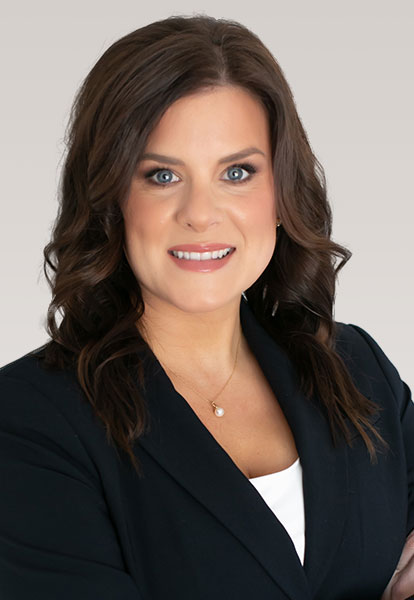 Director
IPC Pharmacy Services
Transcript
Samantha Pomeroy:
Hello everyone and welcome to IPC Digital Health, Answering The Call. My name is Samantha Pomeroy and I'm the director of Pharmacy Services and Digital Health here at Independent Pharmacy Cooperative. Today I'm joined by our president of IPC Digital Health and Pharmacy Services, Ashton Maaraba, as well as our Vice President of Pharmacy Services and Digital Health. Kelli Stovall, she's a pharmacist as well. Thank you both for joining us today in this discussion that we're going to have with our members and independent pharmacies about digital health. We are so excited that all of you could join us too. We know that you're very busy in your day-to-day work for the discussion and taking the time to do that. We really appreciate it. We're very excited to give you an update and to lead this discussion about digital health. We have a few things that we're going to cover today.
First off, we want to talk about why IPC created a digital health solution or a digital health platform, the data that supports our digital health initiative here at IPC, why there's a need for digital health services across community pharmacy, what the benefit is of digital health to the patient, to you, and the pillars of our digital health platform. For some of you, this will be an update or a follow-up from McKesson ideaShare. Back in June, several of you or many of you attended this with us and we were so happy to get to demonstrate our platform to you and talk to you and really unveil our minimal viable product and our concept around IPC Digital Health and our brand iCARE+. For some of you, we told you we would get back with you and you would have some more information and we have that for you today. As I shared, Ashton Maaraba is with us today. Some of you might've had the pleasure of speaking with him already and he is going to lead us in the discussion.
Ashton Maaraba:
Thanks, Sam. Hello. Our GPO members and customers are the why and what I'm going to cover with you is both our vision and mission that really propels our growth into digital health. Our vision is to help our members future-proof their pharmacies by deploying an innovative and profitable virtual healthcare and digital platform. Our mission is quite simple. That's to deploy an easy to use, diverse and profitable digital healthcare platform and provide you the support and education that you've come to trust that's been offered by IPC team members in the past, to help you facilitate the growth of your investment and to help you preserve it.
And lastly, to help you differentiate, not just to differentiate, but to help set you apart from the competition. When we talk about setting yourself apart, we have to take a look at what's being offered in the marketplace when it comes to virtual healthcare services and digital healthcare solutions. Traditional brick and mortars have scratched the surface and started offering various platforms either in your community or across your community. Our goal is to do it better, easier, and to help you offer value to your existing patients and to help you build a new opportunity for generating more traffic and new opportunities for new patients throughout your communities.
Kelli Stovall:
One thing we have to think about when we look at what's being offered by other pharmacies out there in the digital health space, COVID changed things. The pandemic changed the narrative for all of us, and digital healthcare, telemedicine is so much more engaged now than it was before the pandemic, and it is important as pharmacists that we continue to build our customer base beyond our current patient demographics. And right now, younger generations, when we look at millennials and we look at Gen Z, their engagement in digital tools is much greater than previous generations. In fact, 63% of millennials between the age of 27 to 42 use a mix of in-person and digital healthcare options. Gen Z, which is age 26 and under, actually engages in every type of digital healthcare activity. By meeting this customer where they are, we are securing our customers of the future. To have this platform, a platform like iCARE+ in your store, you are actually beginning to build that future customer base.
Ashton Maaraba:
When we talk about setting the table for our IPC GPO members, what we really mean is deploying the five pillars that represent IPC Digital Health, and those of you that I had the fortunate opportunity to speak to during McKesson ideaShare or even after the conference, we covered what these five pillars represent. First and foremost, just to reiterate, the first pillar that represents IPC Digital Health is our Telepharmacy Lite, telemedicine and RPM platform. That's what we call iCare+ Telehealth. Pillar number two is our home healthcare strategy, which represents merchandising home health kits products at your stores, and launching point-of-care testing program across our network, and we're very excited about that. That also includes lab features and lab results that patients will have available to them, and also the ability for you, their pharmacist, to generate visibility, to have that visibility and to also counsel them through our Telepharmacy Lite platform.
The third pillar is our people transport and prescription delivery supplement. What makes the people transport pillar extremely exciting? It's the first time that we're going to have the opportunity to evaluate what's a medical necessity in terms of a transportation that we provide through our third party partner that's integrated within our telehealth platform to the patient that ordinarily wouldn't be able to find transportation to their medically necessary service, whether it's the doctor or even to the pharmacy. The fourth is a prescription savings program that's exclusive to our members and their patients. And finally, a patient adherence program that allows our members to take advantage of copay assistance programs that are offered through brand manufacturers and specialty manufacturers that they otherwise wouldn't have had access to had we not launched IPC Digital Health and the five pillars.
Samantha Pomeroy:
As Ash mentioned, there are several great services that we have incorporated into our iCARE+ platform, but some of you have asked us, "What are the benefits of this iCARE+ platform or digital health? What's the benefit for the pharmacy or the patient?" We're going to discuss that with you a little bit. Ash, what revenue potential do you see here for our members?
Ashton Maaraba:
That's a great question, Sam, and thanks for asking it. One of the first benefits that we wanted to make sure we achieved when we evaluated the opportunity to launch a digital healthcare program was the obvious opportunity to increase revenue and provide the value add that triggers that increase in revenue. Here's what we mean by this. In our telehealth platform, there's a telepharmacy piece which we coin Telepharmacy Lite. That element alone will allow us to administer cash payment back to our pharmacies for intervening with patients with those cash patients that are using the program after prescriptions been received and a qualified follow-up has been accomplished. We're very excited about that and there's more to come. The second piece of achieving profitability is through our home health kit program, which consists of merchandising home health kits at your stores, which stores will receive an order directly through IPC warehouse.
It's a profitable program. We're excited to launch it. There are good margins behind it, and we're excited to test and as I mentioned to launch it. There are other opportunities that are part of the overall program where there are revenue generating aspects, whether it's through our prescription savings program, under the value add component and a transaction rebate that we'll be paying back to the stores, to other insurance covered programs through our remote patient monitoring platform. Like I said, we're very excited and we think this is a very strong benefit, but it is one of many Sam.
Samantha Pomeroy:
We're all chasing that additional revenue in independent pharmacy trying to make up our losses. That's exciting to hear. We do see other additional benefits with our iCARE+ platform, one of them being patient loyalty, another being just growing your patient base from what it is. There's an entire suite of services that we have really thoughtfully incorporated into the iCARE+ platform, and I truly believe that that's only going to strengthen the relationship that you already have with your patients. Imagine them coming in and helping them with a telehealth visit in your pharmacy and being there every step of the way. You're seen as more than just that provider of prescriptions. You're truly seen them as a complete healthcare destination and a complete virtual healthcare center. Kelli, how do you see incorporating digital health into pharmacy, improving patient outcomes and increasing patient's access to care?
Kelli Stovall:
That's a great question. Pharmacists improve patient outcomes on a daily basis. The services they offer, like MTM services, patient consultations, adverse drug reaction identification, that's not new for our profession. I think what really telemedicine and telehealth can make a huge difference in is access to care and without access to care, then you are absolutely setting a population up for poor health outcomes. By decreasing those barriers to care, increasing access to care, then you're improving patient outcomes with a digital health platforms like iCARE+. I think the next slide we'll really get to discuss some of the data, some of the CDC data on this, and it is pretty fascinating, if you will, on the barriers that our population faces when needing healthcare. For example, in 2022, 27 million Americans of all ages did not have health insurance, 27 million. That's significant. And out of that number 3 million were children. While deficiencies in healthcare can be influenced by other things like social factors, environmental factors, the most prevalent barrier to access is affordability.
Even those who have insurance costs can be a barrier to care. In 2021, out-of-pocket healthcare spending grew over 10% to 433 billion, it's a lot of dollars in out-of-pocket spending when you think about high deductibles. And those even insured patients can have issues with access to care due to financial barriers. Medicare households are affected too. Medicare households spent more on healthcare than non-Medicare households in 2021, and that healthcare spending burden was twice as large.
In fact, the average health related expenses accounted for 15% of Medicare households total spending. That's 15% on a fixed income. That's very significant for that population too. When we look at access to care on a telemedicine, telehealth model and a cash model at that, you really have a great opportunity to make a big impact on accessive care for many people. In addition to that, as you see on this slide, as we mentioned before, 70% of younger generations said they prefer telehealth because of convenience, and that increases that access of care through your pharmacy, which helps your business as well. And to bring it all in 89% of Americans live within five miles of a pharmacy. We hear every day that pharmacists are the most accessible. And with this, what better way to really impact population health and community health than bringing programs like this into the community pharmacy?
Samantha Pomeroy:
I agree. This truly does bring us back to all of the data that we have really considered backing our IPC's Digital Health initiative. I think it truly speaks volumes. Ash spoke earlier about the pillars that are incorporated into our platform. Ash, do you mind talking about the telehealth and telemedicine piece, Telepharmacy Lite piece?
Ashton Maaraba:
Absolutely, and I'm excited to talk about this part of our webinar because when we look at telemedicine and Telepharmacy Lite, we have to first look at the uninsured and underinsured and the gaps and the health deserts that exist out there and where our pharmacies are, where our independent members and GPO customers reside, where they offer their services across their community and the ability to stretch themselves into other communities that are adjacent neighborhoods that they otherwise wouldn't have the opportunity to serve. That was our impetus when we laid the foundation for offering a telemedicine and Telepharmacy Lite platform. Telemedicine, as part of our phase one deployment gives our members the opportunity to offer access to board certified providers across all 50 states or in the states that they serve patients in order to treat acute care, in order to provide, excuse me, acute care services to treat minor ailments on the spot in order to help that patient see a provider that otherwise wouldn't have had the opportunity to, whether it's a primary care, whether it's dermatology or ophthalmology, you name it.
They can have that access and potentially have that prescription written and generated either on the spot when they're at the pharmacy or when the patient is remote at home. The key is building that connection with our independent pharmacy member or GPO customer. Telepharmacy Lite is one of my favorites. Without getting into too much detail, we are going to be doing some firsts. It's the first time, for example, we're collaborating the pharmacist with a telemedicine provider on a platform, a telehealth platform, and then offering what we call hybrid element where we're also connecting a remote patient monitoring strategy as part of the same platform. I know it sounds a lot now, but the key is that when we talk about differentiating and setting yourselves apart, we're very excited to be able to deploy our iCARE+ suite of virtual and digital healthcare services because of the differentiation within these components.
Samantha Pomeroy:
Ash, you mentioned, remote patient monitoring, and that's something that I'm really excited about and I know the ones that were with us at the show, at McKesson ideaShare, we're very excited to see. Kelli, do you mind speaking to us about how this is going to work in iCARE+ platform?
Kelli Stovall:
I would love to, and it was fun at ideaShare because we had so many people interested in this, we had so many owners that were already working on contracts for RPM and really needed a platform to help them complete their goals and objectives. Remote patient monitoring allows a pathway for providers to manage acute and chronic conditions remotely. It works well with telehealth when patients need to be monitored for certain health conditions. It can also help prevent health complications in patients who aren't able to easily travel, which I also have a solution for that too, and that will be talked about a little bit later. There are many symptoms and conditions that can be tracked through RPM, including high blood pressure, diabetes, heart conditions, COPD and asthma. And we have built this platform with integrated compatible Bluetooth devices to actually monitor these conditions. We have a blood pressure monitor, pulse socks, weight scale, glucose meter, all to help manage and monitor those conditions.
Test kits. One exciting area that we have in iCARE+ is home health test kits. Every day we see advertisements in magazines, on TV and you can order these online tests for wellness and there is no better business better poised to actually take care of the customer and any testing or test results review than the pharmacist. And we really see this as closing gaps in telehealth with diagnostic testing. This allows for a simple sample collection. It is processed in a lab that's CLIA certified and CAP accredited. It sits on your shelf, so it actually brings in OTC revenue and the results will be driven to the iCARE+ platform, or you can review it with the patient and consult with the patient on the results as well. This is pretty exciting for us to bring this offering to you.
Samantha Pomeroy:
I agreed. We've all taken the at-home tests and they're convenient, simple to use. And I think that this is a really great addition. Ash, do you want to speak to us about the prescription delivery and people transport piece? I know several have had questions about the people transport piece.
Ashton Maaraba:
I'd actually love to cover this part, Sam, thanks. Part of, as I mentioned earlier, one of our five pillars is the prescription delivery and people transport piece. What I first want to cover is the people transport piece. When we talk about medication adherence and patient outcomes, we forget to mention that the reason why we see, or one of the key reasons why we see negative outcomes that typically can result from the patient not able to visit their provider or their specialist within the patient care process. We evaluated where are the gaps? Where are the simple solutions that exist? First, where are the gaps in traditional telehealth platforms? And second, what are the solutions that are out there that we can incorporate that are easy and that we can convince partners, third party partners to work with us in order to leverage their healthcare objectives? Without necessarily disclosing who our partner is, those of you that did attend ideaShare, I think you have a great idea who that might be.
But for the purposes of this webinar, the key is that we will have an integrated action button that does tie us to a third party partner, which allows all the collaborators that are part of the patient's therapy in our remote patient monitoring platform to trigger a medically necessary patient transportation service that's also reimbursable through insurance. We're very excited about that part. Our dive into prescription delivery services is really a supplement to our independent members and our GPO customers, existing prescription delivery services.
We looked at some of the problems that our members are currently facing when it comes to prescription delivery. One of them is high cost of offering that service. The second is limited range. If we just studied those two issues alone, we looked at it and said, "Geez, what if we could implement a partnership where we can expand that delivery service? And two, at an aggregate level, lower that delivery cost in the hopes of expanding delivery timeframe and allowing our patients throughout the communities, our members serve the opportunity to receive a prescription after hours than the traditional after hours schedule." This is a piece that we're looking to integrate and deploy as part of our phase one, and we're looking forward to making it happen.
We're excited about this program as well. IPC is a wholesale drug distributor and has successfully promoted those services for many, many, many years. And when we look at that model and we look at our digital model, we looked at ourselves and said, "Hey, there's an opportunity to really capitalize here and build our own formulary and offer prescription savings program, unlike the traditional programs that have been offered over the years where we do this within our own ecosystem for our members to trickle down the savings directly to their patients and to reach out to new patients, employer groups, and other opportunities across the communities they serve." This is one feature under our iCARE+ brand that we're going to be talking more about down the road, but it is something we spoke about during the ideaShare conference and we're looking forward to constructing our own custom formulary and launching the tools that help patients understand what their costs are and help our pharmacists deliver that benefit directly to the patients they serve and even the employer groups that they serve as well across the communities where they have stores.
Kelli Stovall:
I would add to that too, as Ash mentioned earlier in the presentation, that our members are our why, our pharmacy owners are, why we do what we do at IPC, and this is no different. We know there have been prescription cards out there that haven't been as beneficial to pharmacies as they should have been, and we've worked hard to structure this in a way that this will be very beneficial for your business and increase your revenue, build your customer base, and we're really excited to share more about this as we go along.
Samantha Pomeroy:
Thank you. That was a lot of great information, a very nice update to the McKesson Show where we had promised this information to you. We're very excited. You might be asking, "What's next? When is this available? When can I sign up?" We are fixing to fixing, we are about to begin beta testing with a limited number of our IPC members in the fourth quarter of this year. We are ramping up for that. Very excited, but really just wanting to make sure that it's seamless and everything is working as it should. In the first quarter of 2024, we will launch phase one of the iCARE+ platform as we've discussed today. With this, we will have a custom IPC member landing page and a dashboard for you on our website, and we are really going to take a white glove approach to onboarding you, to onboarding our members and helping you implement this in your business and really being with you every step of the way so that you can be successful with this.
We're creating a personalized consumer landing page as well. You'll be able to promote this on your website, have social media support from us, and have other areas to market this and your business. I just want to say thank you Kelli and Ash for joining me today. I hope that we have informed you on what we are up to, answered some of your questions that maybe you had. The interest and the support have been overwhelming from our members and independent pharmacies, and we are very excited and working hard to bring this to you and to future-proof independent pharmacy. Thank you so much for joining us today.