Bridging Barriers, Building Business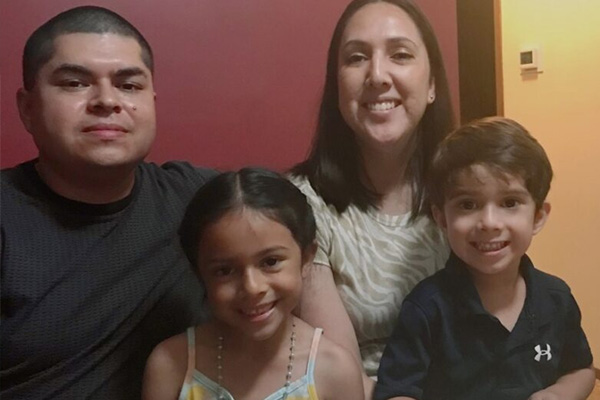 Mayra Sustaita, who is bilingual, began her career with IPC in 2016 as an inside sales representative. She spent most of her first five years working with pharmacies in the south-central region of the U.S. and has also served as a rep for Spanish-speaking pharmacies.
By 2021, Mayra saw her role grow beyond the U.S. border. IPC had recently opened Taiga Products, a new division based in Puerto Rico, and Mayra was tasked with leading the island's three-person inside sales team. Her responsibilities included training staff and installing the same sales model as IPC. In the two years since, Taiga Products has experienced consistent sales growth, setting monthly records along the way (including in 2023). She also began managing Taiga's operations team.
Mayra's role in Taiga's success didn't go unnoticed. This past July, Mayra was promoted to IPC Account Group Supervisor (formerly Inside Sales), applying the leadership skills she sharpened with Taiga to a larger sales team at IPC. She has taken on this new challenge while continuing to oversee Taiga's teams in Puerto Rico.
"Being able to see the progress, being able to see the success of the people I work with, I think that's the most satisfying," Mayra said. "Whatever I am bringing (to the team) and whatever I am doing and seeing positive results is what motivates me and keeps me going."
For Mayra, IPC is much more than 'just a job.'
"I moved to Wisconsin soon after I graduated from college. I came here with my partner, Oscar, but with no other family and no friends," Mayra recalled. "That's why I always say IPC is like my second home because I've made some great friends here. I really like the connection I have with my colleagues."
Mayra lives in Cambria, WI about 40-minutes north of IPC's main campus in Sun Prairie with her long-time partner, Oscar, and their two young children, Alina and Ivan.
In her spare time Mayra is always on the lookout for new recipes, drawing her inspiration from watching cooking and baking videos. Alina often helps with mom's experiments in the kitchen because she wants to be a chef when she grows up!