Mutter the word 'marketing' to a pharmacist and this might be the reaction you'll get.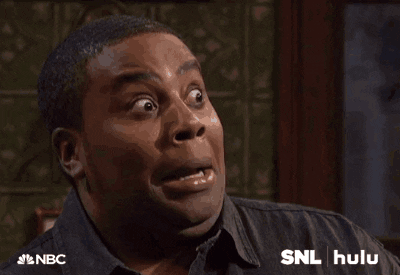 Or a pharmacist might say…
"I just don't have the time."
"It costs too much."
"I wouldn't know where to start."
We get it. With as busy as you are, the thought of starting a marketing campaign can seem daunting and overwhelming.
But imagine how it would feel if you spent countless hours and nights for a year (or more) on your dream – opening your own pharmacy – only to have no one walk through the door once the doors finally opened.
Isn't that worse?
As an independent pharmacy owner competing against the big chains, embracing marketing and getting your brand out there is essential to your success. And fortunately it's not nearly as costly or challenging as you might think.
Website
Go back to picturing no one coming through your pharmacy once the doors open. Not having a website is the digital equivalent of getting your staff hired, insurances in order, the lights turned on, then keeping the doors locked.
Giving your pharmacy a digital home is a must and an easy way to give your brand both visibility and legitimacy. Your website doesn't have to be complicated – make sure it features your logo and a few simple pages.
Just make sure one of those pages is a staff bios page. Consumers connect and engage with content containing a human element. They'll feel a closer connection with you when they learn more about you, increasing the odds they'll call or visit your store.
"Patients know who they're talking to on the phone because they've seen us on our website," said Shahida Amar-Choudhry, owner of Palms Pharmacy in Tampa, FL. "They're spending time with us so we want to make sure they know who we are."
And getting started is easy and inexpensive. Gone are the days when you needed to be an expert at HTML code to build a website. Website builders like WIX, Squarespace, and GoDaddy make it easy with drag and drop functionality. According to websitebuilderexpert.com, these builders could cost you as little as $6 per month.
Social Media
If you we're given the chance to advertise your pharmacy a variety of different ways for free, would you? If you answered yes, then you should definitely be taking advantage of social media.
The most popular social media platforms for small business marketing are Facebook, Instagram, Twitter, LinkedIn, and YouTube. TikTok is also rapidly gaining popularity.
Amar-Choudhry, who earned second place in the 2021 50 Most Influential Leaders in Pharmacy Awards and Recognition Program, has fully embraced social media. She and her staff post regularly to Facebook and Instagram, earning new 'likes' and 'followers' every day.
"It's an untapped market and it's a free market," said Amar-Choudhry. "If you're maybe a little older and are intimidated by social media, have younger staff members or maybe your kids handle your social accounts."
Amar-Choudhry adds that her niece took over Palms Pharmacy's social accounts for six months during a particularly busy stretch. Her niece then taught her aunt how to use Canva, a free online graphic design tool, who then shared this knowledge with her staff.
Brooke Barney, Marketing and Creative Services Director at Pharm Fresh Media, says bringing in additional voices helps vary the content and keep things fresh.
"We have found that some of the most fun and successful posts are when other staff members are allowed to contribute," said Barney.
The potential rewards of social media marketing far outweigh the risks. If a Facebook post doesn't work, so what. All it costs is a little bit of time.
"If you fail, it's ok," reassures Amar-Choudhry. "Just get up again and try something else."
She adds persistence and consistency are key and will only help grow your business in the long run.
Community Involvement
Getting out in the community might not feel like marketing, but it is. It's simply another way to build trust and loyalty with current and potential customers. And here too, it's fairly easy and inexpensive.
Participating in a free clinic, seminar, school function, fun run, or parade is much more of a time investment than financial investment.
"Would you find it ridiculous if Waffle House didn't sell waffles? Or if the American Pharmacists Association had no pharmacists? How about if community pharmacies weren't involved in the community? When you neglect community involvement, you neglect the heart of your business and what patients expect from it. Patients of independent community pharmacies give you their business in part because you support your community."
Palms Pharmacy supports its community a number of ways including area schools, serving as a sponsor for teams and events at local elementary, middle and high schools for couple hundred bucks per banner. Amar-Choudhry and her staff also administer flu and Covid-19 vaccines at schools and participate in back-to-school events where school supplies are donated to kids.
Traditional Media
Remember when TV and newspapers drove brand awareness and consumer action? Well those days are gone and that genie isn't going back in the bottle anytime soon.
Having said that, traditional media still has a role in modern small business marketing, as long it isn't your sole approach. Using traditional media as a complement to more modern and cost-effective marketing methods is a winning strategy.
"Direct mail really works well, especially if you have a new pharmacy promoting your grand opening event," said Barney. "It gives you an opportunity to build awareness by telling the community who you are and what you're about."
Some GPOs will sponsor grand opening events to help reduce costs or cover them completely. As an added benefit of being a newly onboarded IPC member, stores can hold a grand opening event at no cost. IPC partners with Pharm Fresh Media to produce and mail postcards to help generate buzz and excitement.
In addition to direct mail, placing ads in your local paper can be effective while also relatively inexpensive. Shortly after Amar-Choudhry opened Palms Pharmacy in 2016, she placed an ad in the local paper to help generate awareness. Feeling her name was challenging to remember, Amar-Choudhry featured her face in the ad, not her name.
"There was an 80-year old woman who lived two towns over and she said, 'I saw your ad and saw your face so I decided to come in,'" said Amar-Choudhry.
Put Yourself Out There
Now should you so this all at once? No. That would be overwhelming.
If you're just starting out, get your website up and running first, then start experimenting with social media or sign up to sponsor a community event.
Find your footing, then work toward achieving a multi-channel approach to marketing your pharmacy using website, social media, community involvement, and traditional media.
"You always want to meet the consumer where they are," said Barney. "If someone needs to go to a pharmacy, you want your independent pharmacy's name and brand to be top of mind."
Look no further than Palms Pharmacy for proof this multi-channel marketing approach works.
"In the last two years we have increased our business by 25 to 50 percent because of our marketing efforts," said Amar-Choudhry.
So the next time someone mutters "marketing" will you react like this?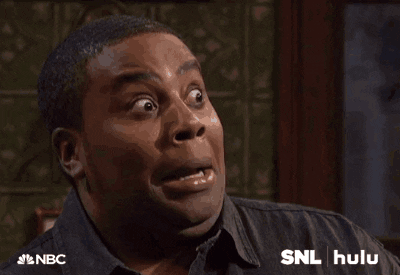 Or this?