IPC Takes Time to Fight Hunger
IPC team members stepped away from their screens and joined forces to fight hunger in Southern Wisconsin this past week. Two groups of five rolled up their sleeves at Second Harvest Foodbank and River Food Pantry, both located in Madison, WI, not far from IPC's campus in Sun Prairie.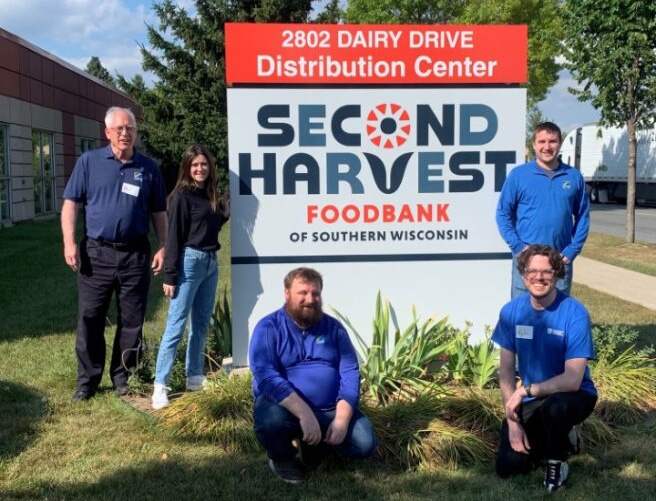 Team Second Harvest sorted through tomatoes and apples. "Good" tomatoes and apples were put in containers to be shipped to local food banks and vendors while "bad" tomatoes and apples were set aside for local farmers to feed their livestock.
"This was my first time volunteering with Second Harvest and learning about them," said Melissa Pauley, IPC Business Process Coordinator. "It was a great experience! I love that IPC gives us the opportunity to participate with them."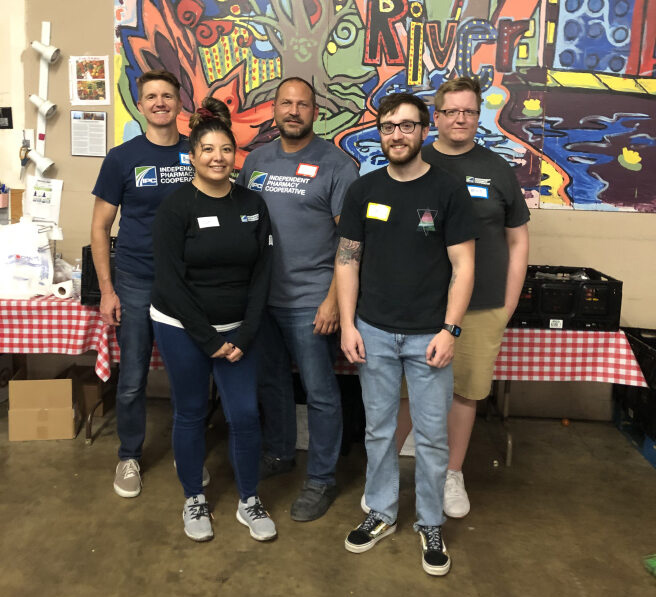 At River Food Bank, Team River gathered and delivered groceries to food bank recipients while they waited in their cars. Three IPC volunteers picked non-perishable, refrigerated, and frozen items from the warehouse while another two volunteers gathered fresh produce, bread, and baked goods.
"Food pantries like River Food Bank play a huge role for families in need here in the area," said Paul Gasiewicz, IPC Senior Director of Distribution Operations. "The least we can do is take a few hours out of our day to support such a worthy mission."
IPC encourages its employees to give back to their communities by giving them 8 hours of volunteer PTO hours per year. Thank you to all IPC staff members who helped improve the lives of our neighbors in need this week!