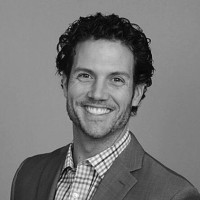 Sun Prairie, Wis., March 28, 2023 – The Independent Pharmacy Cooperative (IPC) and Pharmacy Select have named Shawn Gove, Vice President of Contracts for Pharmacy Select. Shawn joins Pharmacy Select after eight years with Amazon / PillPack Pharmacy, most recently serving as the Director of Supply Chain Management.
Shawn's background in supply chain strategic planning, annual goal setting for pharmacy procurement, and managing $565M annually in supply chain contracts will benefit him in his new role. As the VP of Contracts, Shawn will manage contracts with more than 140 generic and brand pharmaceutical manufacturers, in addition to analyzing pricing and sales trends among other responsibilities.
"I'm grateful to have been selected for this role and to be joining the IPC team," Shawn said. "I'm looking forward to taking on the challenges of the position, getting to know everyone at Pharmacy Select and helping the business in any way I can."
During his nearly two decades of industry experience, Shawn has become an expert in researching industry trends, patterns and innovation opportunities to identify and implement inventive solutions and savings opportunities.
"We're excited to have Shawn join Pharmacy Select," Kristen Reabe, IPC's Executive Vice President of Strategic Sourcing and Pharmacy Services, said. "The industry experience he brings with him to this role will be invaluable."
Formed in 2001 and representing more than 6,000 community pharmacies across the nation, Pharmacy Select is the industry's most comprehensive backup contract program for independent pharmacy. Pharmacy Select is serviced by McKesson and AmerisourceBergen with more than 11,000 contracted products and more than 125 suppliers represented.
For More Information Contact:
Alex Beld
Marketing Program Manager
608.733.6031
[email protected]