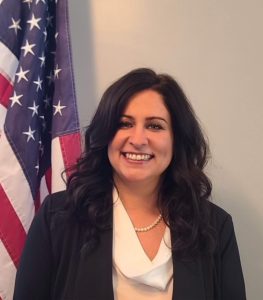 Sun Prairie, Wis., March 23, 2023 – The Independent Pharmacy Cooperative (IPC) has selected Ericka Montagino Pharm.D. RP.h, to join the Cooperative as our next Sr. Director of Strategic Sourcing. Ericka most recently worked as the Sr. Regional Pharmacy Manager for Northeast Grocery and Pharmacy Business Category Manager under the Price Chopper Supermarket banner.
Ericka has been in the pharmacy industry for nearly two decades, holding numerous roles that have included retail Pharmacist, Pharmacy Specialist, Pharmacy Business Category Manager and Sr. Regional Pharmacy Manager. She is a registered pharmacist in New York, Massachusetts, New Hampshire and Connecticut.
"I'm thrilled to have been selected for this role and eager to play a direct role in furthering IPC's mission to support independent pharmacy," Ericka said.
Ericka's background will translate well into her new position. She has recent experience in leading pharmacy operations and driving enhanced profitability by partnering with corporate leaders to drive sales, provide inventory management oversight, and improve overall purchasing compliance.
"Ericka is a great addition to IPC's strategic sourcing team," Kristen Reabe, IPC's Executive Vice President of Strategic Sourcing and Pharmacy Services, said. "She is a proven leader, her experience and understanding of the industry will be a great asset."
Established in 1983, IPC is the nation's largest group purchasing organization owned by independent pharmacy. With a mission of maximizing the success of independent pharmacists IPC works to provide members with access to effective programs and services designed to enhance profitability for independent pharmacy.
For More Information Contact:
Alex Beld
Marketing Program Manager
608.733.6031
[email protected]