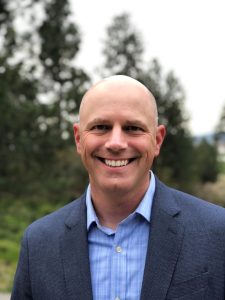 Sun Prairie, Wis., March 14, 2023 – The Independent Pharmacy Cooperative (IPC) is excited to announce the promotion of Dan Lenz to the position of Chief Information Officer (CIO). Dan joins the executive team in his new role, where his business acumen and strong analytical skills will be an invaluable asset.
Dan joined IPC three years ago. Prior to his promotion he was serving as the Vice President of IT. In that role Dan has been instrumental in the success of several high-value projects. As he takes on this new role, he brings with him nearly two decades of experience and expertise in leveraging business and analytics skills.
"I'm excited to take on this role and continue working with the leadership team and staff at IPC," Dan said. "As we look to the future, my focus will be finding new ways to leverage the abilities of our people and technology to further the mission of Independent Pharmacy."
Dan has found success in the IT field across a variety of sectors. He has a Bachelor's in Business Administration from the University of Wisconsin – Milwaukee with a focus in Information Technology. He also serves as an advisor at Gonzaga University for computer science students working on their senior design capstone project.
"With his background in business intelligence and passion for data driven organizations, Dan will be pivotal in helping IPC step into the future," Marc Essensa, IPC's CEO, said. "We are thrilled to have him join the executive team and excited to see what he accomplishes in his new role."
Established in 1983, IPC is the nation's largest group purchasing organization owned by independent pharmacy. With a mission of maximizing the success of independent pharmacists IPC works to provide members with access to effective programs and services designed to enhance profitability for independent pharmacy.
For More Information Contact:
Alex Beld
Marketing Program Manager
608.733.6031
[email protected]