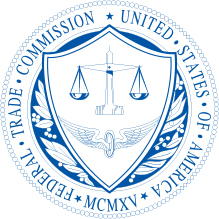 Earlier this month the Federal Trade Commission (FTC) extended the deadline for submitting comments on the practices of Pharmacy Benefit Managers (PBMs). With a new deadline of May 25, we have a few more weeks to share our examples of how PBMs operate in ways that harm patients.
Sharing even one story can help to move the needle on this issue. This will help the FTC see that these stories are not just isolated incidents, but something regularly harming consumers.
How to Comment
When sharing your stories it is important to remember that the FTC is asking for examples of how PBMs hurt patients. As a pharmacist, you are uniquely qualified to tell this story.
You can craft a message on your own or use the template created by the National Community Pharmacists Association (NCPA) to get started. The template will help you share your perspective using simple language. If using the template be sure to add examples rather than just submitting the template. Remember, you are the best person to tell this story.
Recently Passed PBM Legislation
SB395 – Montana
HB1492 – North Dakota
S3762 – New York
HB1763 – Texas
HB1919 – Texas
SB3 – Wisconsin
Details and examples are key when using the template. If you see something included in the template doesn't apply to you, remove it. It is important that your submission is as accurate as possible. When you complete the template, submit your comments at Regulations.gov
Details to Include
When crafting your message, it is important to make sure the FTC can see the people being impacted by PBMs. Make the message personal but keep it professional. It's important to include:
How long you've served your community
The services you provide
The number of Part D beneficiaries and Medicaid recipients you serve
The number of patients you have had to steer to PBM-owned/affiliated pharmacies.
Beyond details about your pharmacy, you will want to share specifics about how your patients are being harmed. Some potential examples might be:
Patients will be forced to pay more at the counter
Patients might lose access to healthcare due to reduced hours
Services you provide that not available at PBM-owned or affiliated pharmacies
This is our best chance to show FTC how important it is to investigate PBM practices and ultimately achieve change.
Going Beyond Comments
Waiting for change is hard, fortunately there are actions you can take right now to combat PBM practices in your state. It is likely legislation to stop some of these practices is already active in your state. Despite this, PBMs may not follow the rules set by these laws. Our friends at NCPA have developed a helpful tool just for that.
Even with the progress we've made, it doesn't matter if the state departments of insurance are not enforcing these laws. By being proactive you can help us hold your insurance regulator's feet to the fire.
Whenever you know that insurers and PBMs are not following the law, you can use NCPA's tool to file a complaint in your state. When submitting a complaint, it's important that they are legitimate and fact-based. When a department of insurance receives a legitimate complaint, it is more likely to investigate and enforce the law.