Forging Bonds, Group by Group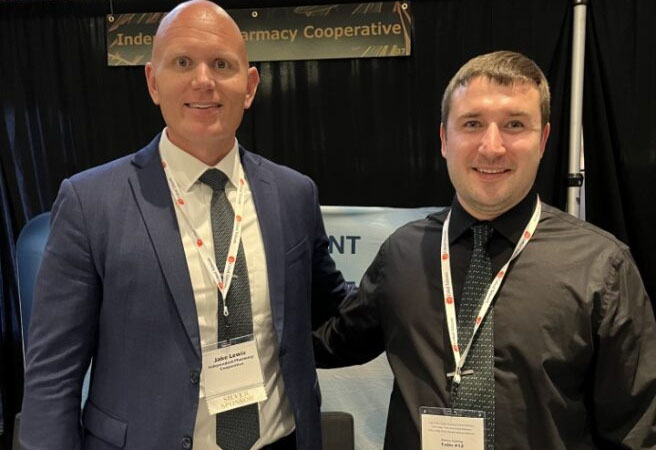 Four months after graduating from college, Frank Kampe landed his first career-level position at IPC in April 2015. In the eight and a half years since, his stock has only risen.
After six years as an account representative (inside sales), Frank was elevated to Senior Account Representative in 2021, followed by a promotion to Contract Services Manager just one year later, a position that allows him to foster and deepen business relationships with pharmacy groups and organizations.
One such group is the Indian Pharmacists Association of California, which held its 33rd Annual Trade Show and Banquet in Anaheim, CA two weeks ago. Frank represented IPC on the trade show floor alongside IPC Regional Account Directors Jake Lewis and Mary Kim.
"Something I was impressed by was 33 of the 37 pharmacies already had active IPC accounts," Frank said. "It was kind of a proud moment for us that so many people were already using us."
Frank says the exclusivity and value-added benefits that IPC offers is what groups find appealing.
"It's really easy to get behind what we do here," Frank said. "Nobody really offers the total package like IPC does. It's defintely fulfilling to go home at night knowing we're making a difference for small business owners, and by extension their patients and communities."
At just 31, the sky is the limit for Frank's future with IPC and independent pharmacy.
Outside of the Cooperative, Frank enjoys getting together with friends for game nights, bonfires, and sporting events. He's a big fan of Wisconsin-based teams like the Milwaukee Bucks, Milwaukee Brewers, and Green Bay Packers.