National Prescription Drug Take Back Day is an important initiative that occurs twice a year in the United States. It is a day when people can safely dispose of their unused or expired prescription drugs at designated locations across the country. The next Drug Take Back Day is scheduled for April 22 from 10am to 2pm local time.
The importance of Drug Take Back Day cannot be overstated. Here are 4 reasons why this initiative is so crucial:
Prevents Drug Abuse
Protects the Environment
Supports Public Safety
Saves Lives
Preventing Drug Abuse
The misuse and abuse of prescription drugs is a serious problem in the United States. According to the National Institute on Drug Abuse, prescription drug abuse is the fastest-growing drug problem in the country. Prescription drugs are often stolen, sold or misused by those who do not have a prescription. By disposing of unused or expired drugs, people can help prevent these drugs from falling into the wrong hands.
Protecting the Environment
Flushing unused or expired prescription drugs down the toilet or throwing them in the trash can have negative environmental consequences. These drugs can contaminate our waterways and soil, potentially harming wildlife and plants. Proper disposal through Drug Take Back Day helps ensure these drugs are safely disposed of, reducing the risk of environmental contamination.
Supporting Public Safety
Unused prescription drugs can be a safety hazard in the home, especially for children and pets. Additionally, they can contribute to accidental poisonings or overdoses. Proper disposal of these drugs on a regular basis helps to keep homes and communities safer.
Saving Lives
Correct disposal of prescription drugs can help prevent accidental overdoses and deaths. According to the Centers for Disease Control and Prevention, more than 107,000 drug overdose deaths occurred in the United States during a 12-month period ending August 2022, with prescription drugs being involved in many of these deaths. By properly disposing of prescription drugs, people can help reduce the risk of these tragedies.
More Than 'America's Dairyland'
Since the Drug Take Back Day program began in 2010, the U.S. has collected nearly 17 million pounds of unused or expired medications. Wisconsin ranks third in the country for most medications collected all-time, behind only California and Texas. This is impressive considering California and Texas are the two most populated states in the nation, while Wisconsin ranks 20th with less than 6 million residents.
Hashim Zaibak, IPC member and owner of Hayat Pharmacy in Milwaukee, WI, has supported year-round medication disposal since 2016, offering drop boxes at several Hayat locations. At the time, the only place to dispose of unwanted medications was at a police station.
"We thought this would be an easy way to offer the communities we work in an opportunity to get rid of their expired and discontinued medications at a convenient location," said Zaibak.
Hayat Pharmacy plans to increase awareness of April's Drug Take Back Day by way of social media. The pharmacy has more than 6,500 followers on Facebook, Instagram, Twitter, and Linkedin.
Even though there's a cost to drop boxes, Zaibak says the long-term investment is well worth it.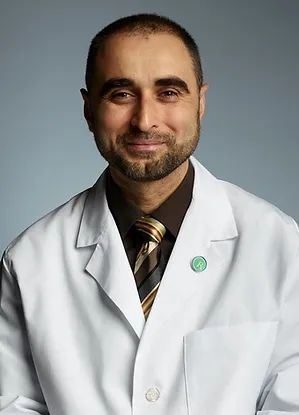 Some local organizations are often willing to offer financial support to independent pharmacies. Take Back My Meds is a coalition in Wisconsin that works with non-profit organizations to help community pharmacies offset the cost of adopting a drop box.
Find a permanent drug collection site
Whether you visit a community pharmacy or local law enforcement office, there are plenty of options for you to take part in the next Drug Take Back Day, no matter where you live. By safely disposing of unused or expired prescription drugs, we can help prevent drug abuse, protect the environment, support public safety, and save lives.