4 Ways to Acquire Patients from Store Closings 
Walgreens is closing 150 stores by May 2024.
CVS began closing stores in 2022. Nine hundred will be shuttered by the end of 2024.
The Goliaths are falling, which means there is tremendous opportunity for the Davids. In this blog, you will learn four strategies for reeling in customers who have been, or will be, looking for a new home.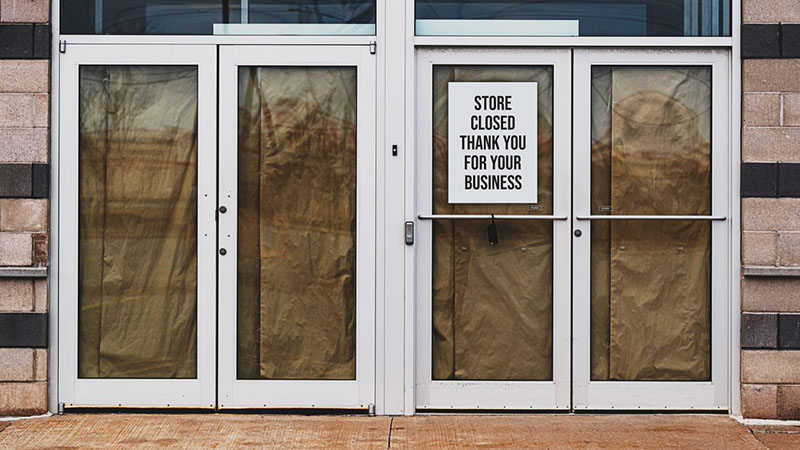 Attracting Patients from Stores that are Closing
Increasing your store's visibility now will make you top of mind when a patient needs a new pharmacy.
Here are some steps you can take to attract new patients from store closings:
Add a sign in front of your pharmacy, like a hanging banner or sandwich board.
Place geotargeted Facebook and Google ads. Contact your current marketing company or website company and explore how they can provide this service for you.
Invest in bulk mail flyers – include a coupon for $$ off OTC items. Find out if the EDDM service offered by USPS is available to you. One of our partners, Pharm Fresh Media, offers graphic design and direct mail services.

Create a bag stuffer for existing patients encouraging them to refer family, friends, and colleagues currently using a store that is closing.
Add content to your website, signage, bag stuffers and other marketing materials about how easy it is to transfer prescriptions. Click here to see how one IPC customer explains the process on their website.
You only get one shot at attracting these new patients so take the first step today or find someone on your staff who wants to help you take this important step.
Refine Your New Patient Welcome Process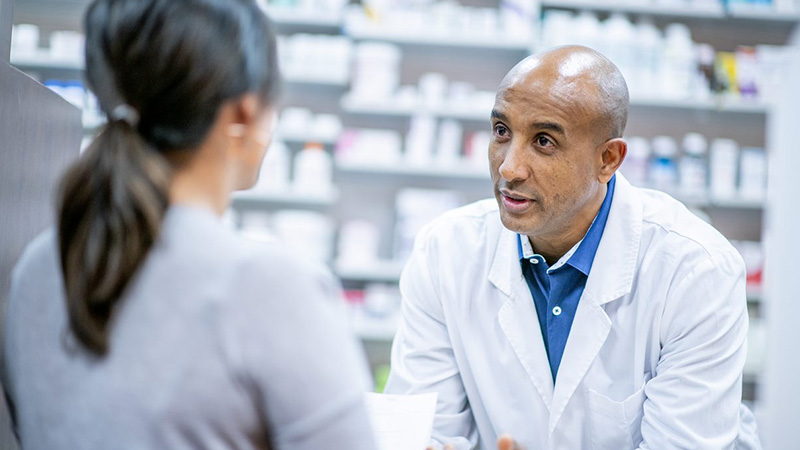 You only get one chance to make a first impression. Let's make yours one to remember! Ensure that your new patients feel welcome by creating that inviting and warm introduction to your pharmacy and your staff that they deserve.
It is also important to remember that they are accustomed to being a number. This is your time to show them that they are a person, and you are focused on their health and well-being, just as you do for all your patients.
Here are the steps to implement an effective new patient welcome process:
Whether a patient walks into your store or calls you on the phone, Be Present and give them your full attention.
Take them aside into your consultation area and conduct a free medication review.

Given the medications they are taking, are there any supplements or other OTC products that would help them with relief from symptoms or side effects?

Review your New Patient Welcome Kit, including the following items:

Bag with your logo.
Literature about your pharmacy and what sets you apart from the competition. Include a list of key services. Place all printed materials inside a folder.
Free Delivery postcard.
Coupon for $5.00 off OTC or specific item you are promoting.
Promotional items like pens, refrigerator magnets, sticky notes, etc.

Enroll them in your medication synchronization program.
Follow up 2-3 days after they receive their first prescription. Ask how they are feeling and remind them of the medication synchronization process.
Differentiate Yourself Beyond the Script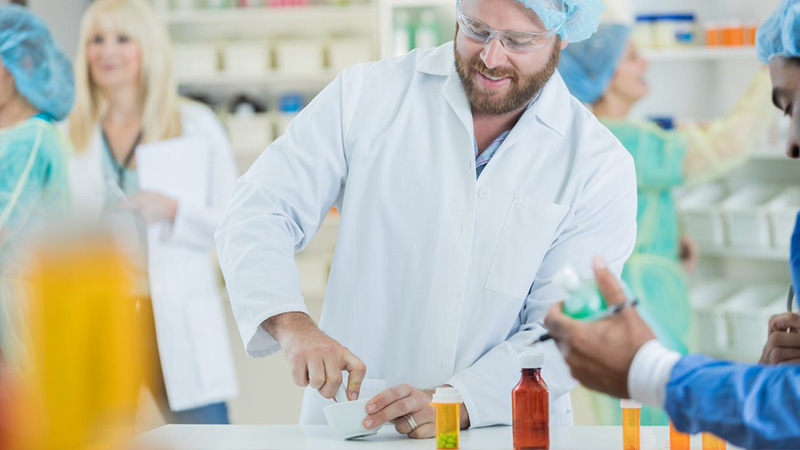 Filling scripts is important. But you're more than that. Tell prospective patients the total value of what your pharmacy offers by marketing ALL your services.
Medication Synchronization – reduce monthly trips to pick up medications, add convenience for your patients, and increase medication adherence.
---
Compliance Packaging – package patients' medications, combining their daily and nightly medications into individual packs to make adherence even more convenient and increase value to your patients.
---
How about delivery? Record a 20-second video of you delivering medications to the home of a loyal customer and post it to your pharmacy's Facebook page (get customer permission first).
---
What about compounding? Capture this process on video and publish it on your pharmacy's website.
---
Do you offer immunizations? Include that on the big banner you're planning to order.
---
Do you offer health screenings? Add that bullet point to the sandwich board.
There is no shortage of things you can do to inform future patients of the full value you bring to your community. Best of all, you can do some of these things at no cost, other than your time. Posting a video to Facebook involves no invoices.
Blow Out No-Cost and Low-Cost Options First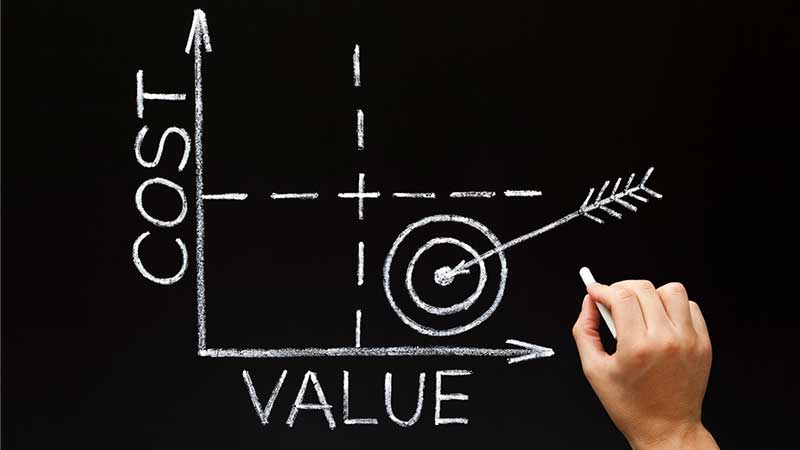 All the above strategies are either fully or partially marketing driven. You might be thinking, "That's great, but marketing costs money and cash is tight right now."
Take advantage of every no and low-cost marketing opportunity first, like capturing videos of your services and posting them to your social media platforms. Utilize every FREE tool available to you, including downloads and resources offered by wholesalers and vendors. Then, start investing in sustainable campaigns and touchpoints.
The most important consideration when investing in marketing and patient acquisition is understanding the value of acquiring a new patient to help you create a cost-per-acquisition. Based on industry data we can estimate the annual value of a patient. Based on that data we know a typical patient at an independent pharmacy is worth between $700-$1,000 per year in gross profit. Once you know your specific annual value metric you can establish a cost per acquisition target that fits your budget. Let us know if you need help calculating your patient's annual value. It is a service we offer to our members.
You can fund your marketing investment with the equity you earn annually as an IPC GPO member. As a cooperative IPC returns profits from the business to you as patronage dividend payments. Apply these funds to your marketing investment and watch your new patient acquisition numbers rise.
Now you have four strategies to acquire patients from store closings. Pick a strategy or two that works best for you to successfully onboard new patients and increase revenue and, more importantly, profit.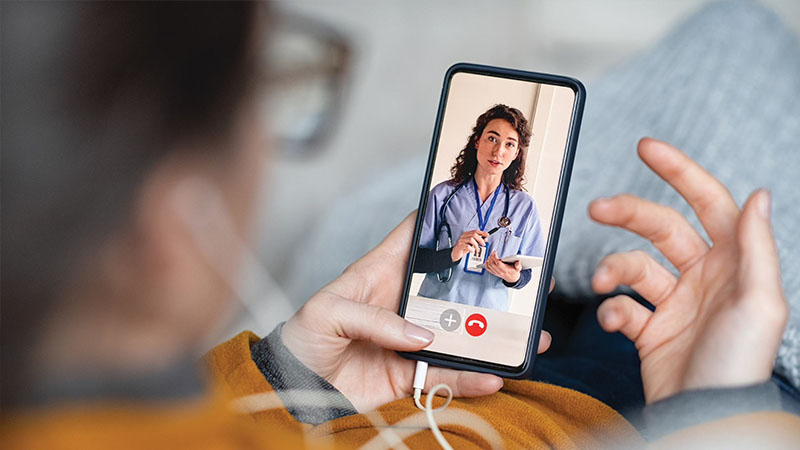 On the topic of revenue, it is imperative independent pharmacies offer a digital solution to compete with the chains. Until recently, there wasn't one in the pipeline for independent pharmacies.
IPC Digital Health and iCare+ are currently in the testing phase and will be available to you and your patients by early 2024. Learn more about this virtual healthcare solution that will allow you to connect patients with the healthcare they deserve while bringing a new revenue stream into your store.